Some of our teachers have created Donor's Choose projects to post. Right now donations are being matched dollar for dollar. If interested in supporting a project you can click the link below. Thank you! HS English- Ms. Richardson bit.ly/47v0Dst HS English- Ms. Dooley bit.ly/47yxhJI Elementary Music- Ms. Knapp bit.ly/3shAEEL HS Resource Room- Ms. Keltner bit.ly/3E1aPve
The livestream schedule is posted for fall sports. Remember this is the ONLY place you can purchase and view events. Any other event advertised outside of ihsaatv.org is a scam. This year you can purchase package deals. $30 for 1 month unlimited access and $150 for all year unlimited access. Simply go to
www.ihsaatv.org/westwashingtonhs/
to view the upcoming schedule and pay to view.
Thank you MPP for your donation of school supplies to WWES! Community partnerships are so important and we are glad to have great businesses in our community that support our school! #WWeGrow COMMUNITY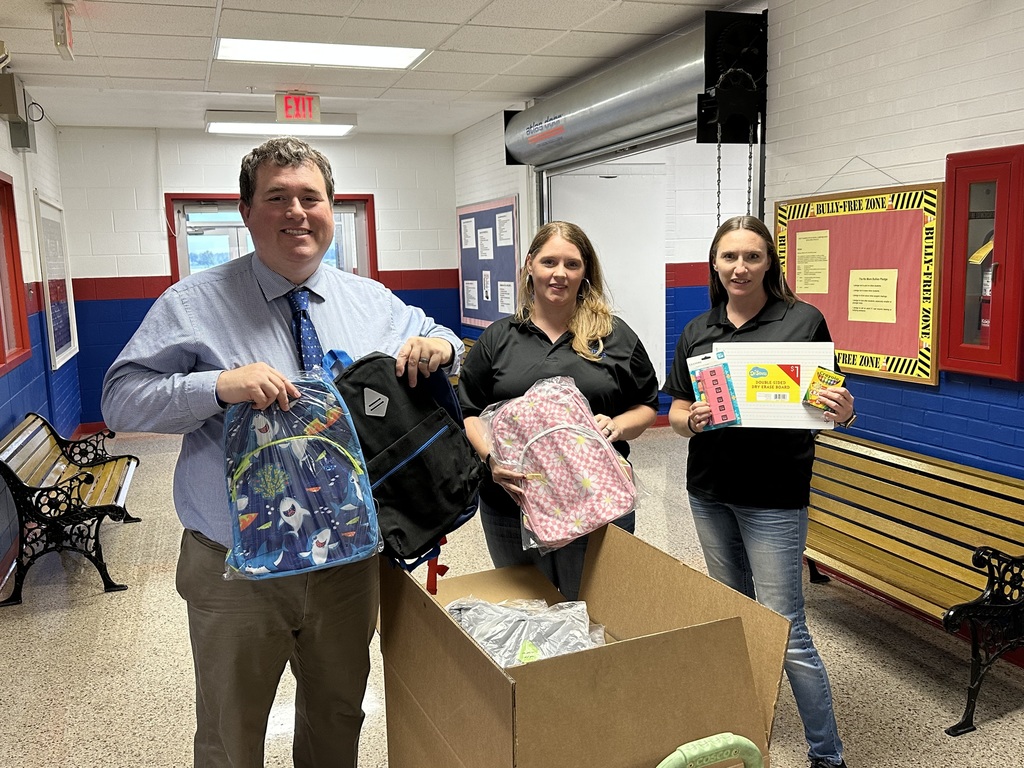 At our back to school bus driver meeting we celebrated Ms. Diana's 40 years of driving a bus for WWSC. It is dedicated people like Diana that make WWSC so special. If you have a heart for children and want to make an impact on hundreds of children like Diana, you could drive for WWSC! WWSC is in high need of full time and sub drivers. If you have an interest please contact the WWSC Superintendent's Office at 812-755-4872 and speak to Sarah or Mr. Nance. On August 1st we had all of these positions filled, but due to several circumstances out of our control we are in need of drivers again. Current positions of need- 1) Full-Time Regular Daily Route Driver (CDL Required) 2) Sub Bus Driver(s) for Regular Route (CDL Required) 3) Full-Time Special Transportation Route Driver (CDL NOT Required) 4) Sub Special Transportation Route Driver (CDL NOT Required) Additional Details: *Daily route pay for CDL drivers is $90 per day (approximately 2.5 hours of driving), $16,650 annually with incremental increases for years of driving. This job pairs well with a position at school, or flexible employment outside of school. *Training- you can pick up the manual for free at the BMV and drivers at our school will help train you for free. Observation hours will be done with our drivers. *Testing- we pay for a passed test. If you test and fail you pay for it. Test cost typically $100 *3 Day School- FREE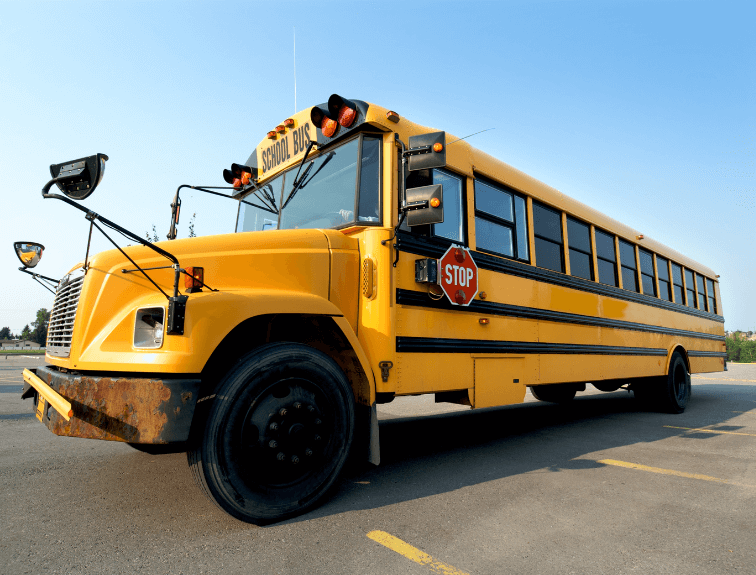 In two days of school last week we had TWO stop arm violations. Both of these have happened on Hwy 150. Our drivers take great caution at stops, but we need your help to ensure the safety of our students. A driver will engage their amber flashing lights when approaching a stop. That is a sign to SLOW DOWN and prepare to STOP. Drivers may wave you through when the ambers are flashing. BUT, when those lights turn RED you must stop by law.
https://youtu.be/IKA5VltO0Ys
Drivers who illegally pass a stopped school bus can be charged with a Class A misdemeanor, punishable by up to one year in jail and a fine of up to $5,000. If that action injures someone, the offense rises to a Level 6 felony, punishable by six months to two-and-a-half years in prison and a fine of up to $10,000. At WWSC we report and fully investigate every stop arm violation and we will use all means to identify those running a school bus stop arm. If you witness a stop arm violation, please try to note the make and model of the vehicle or get license plate information at report it directly to us at 812-755-4872. Ideally we will not have to post images online to help identify violators, but we will post available images when we need assistance from the public.
Reminder- Tuesday 8/8/23 is Open House at WWSC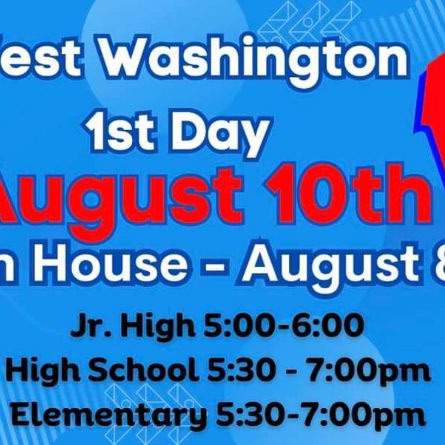 Say "hello" to two-way messaging and classroom announcements in the West Washington app! With the addition of Rooms, our district app keeps getting better. Parents/guardians check your email with instructions to sign up and access new features.
WWSC- The storms that passed through in the early morning caused some damage on campus and power has been out. In the area trees are down and there are other travel hazards. WWSC offices will open at 10 AM. PD activities planned for staff will not begin until 10 AM. If the need to cancel arises an announcement will be made.
Say "hello" to two-way messaging in the West Washington app! The same district app now offers class streams, class announcements, and parent-teacher chat. Look for your personalized invitation to begin using this feature in our app on Monday, the 7th. Download for Android
https://bit.ly/3CvGhQL
Download for iPhone
https://apple.co/3ojiyfM
REPOST- K-12 Supply Lists
WWSC has multiple ways to accept electronic payment for everything from fees to lunch money.
Job Posting- 2nd Shift Custodian ($14.10 per hour, 40 hours per week, w/ Benefits)
WW's Jett Long was nominated & accepted an invitation to the Envision STEM Camp (Chicago- Loyola U). Jett has participated in CSI units, physics, medicine, engineering AND today a calf heart dissection! We are proud of Jett for accepting the challenge! #WWeGrow OPPORTUNITY
ILEARN results have been shared publicly from the DOE. As a school, WWES outpaced area schools and at the state level our 3rd and 6th grade scores were some of the HIGHEST in the ENTIRE STATE! #WWeGrow SUCCESS
Job Posting- Counselor
Job Posting- Nurse's Assistant
JOB POSTING- FFA Advisor Aide
JOB POSTING- Career and Technical Education Instructional Aide
It's the most wonderful time of the year..... Get ready for back to school Senators! #WWeGrow EXCITEMENT
WWSC Superintendent Keith Nance was invited to join the "The High Ground" Podcast to discuss the CDL program at WWHS. Check out the conversation w/ the folks at Premier Ag.-
https://youtu.be/sjlJMLBHSYI