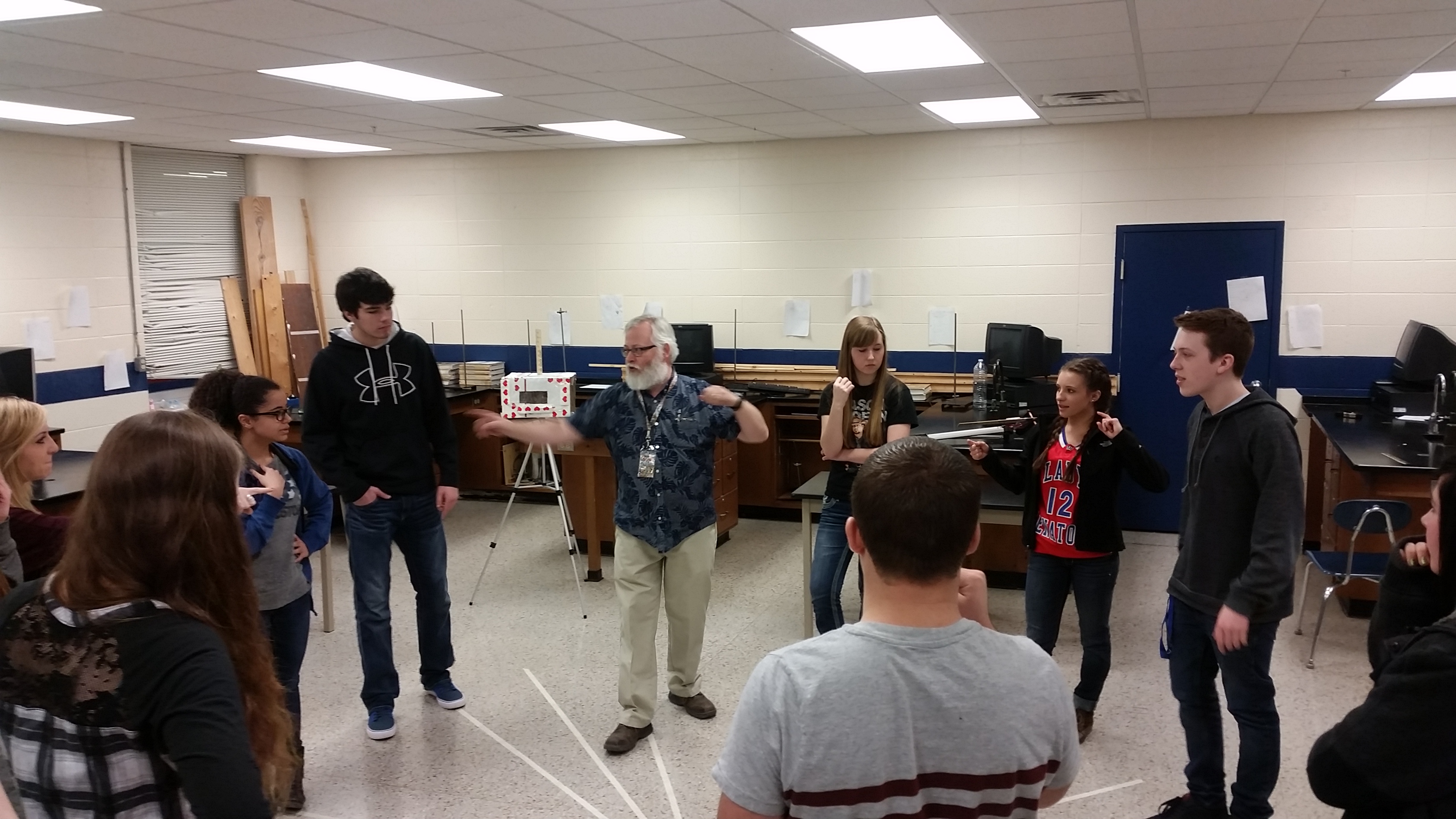 West Washington Jr/Sr High School Teacher Selected for China Trip
John Harkness, a mathematics and science teacher at West Washington Jr/Sr High School, has been selected as a 2016 International TEM Fellow. He will be traveling to Hangzhou, China in October with eleven other Indiana STEM Fellows who were selected last spring. This is the second cohort of STEM Fellows. This statewide program was created cooperatively by the Chinese Education Connection and the Indiana Department of Education. Jill Woerner, Global Learning and World Language Specialist from the Indiana Department of Education will lead the trip. The group will be joined in China by Grace College President, Dr. William Katip, and Warsaw Community Schools Superintendent, Dr. David Hoffert.
Educators were selected for their excellence in the STEM fields. During their travel, they will present lessons in selected Chinese schools, observe STEM classes, and conduct presentations at an International STEM conference in Hangzhou. This conference is being sponsored the Zhejiang Department of Education in cooperation with the Chinese Education Connection. Educators from across China will be in attendance.
When asked how he felt after being selected as a STEM Fellow, John said, "Besides being elated, I was humbled by the honor of being chosen. It's a little overwhelming to consider that I am a part of representing Indiana on an international level."
"So often economic growth directly results from new technological advances. If we are going to continue to compete for jobs on a global level, we have to be part of the cutting edge of research. Otherwise our children will be left behind," John explained when asked to explain the importance of STEM instruction.
John hopes to use this amazing opportunity to grow as an educator and bring back information to his students.
This program was developed by a committee made up of representatives of the Indiana Department of Education, the Indiana Council of Teachers of Mathematics, the Hoosier Association of Science Teachers, and the Hoosier Association of Mathematics Teacher Educators. The Chinese Education Connection, an Indianapolis educational professional development and travel company, is coordinating logistics for the program.